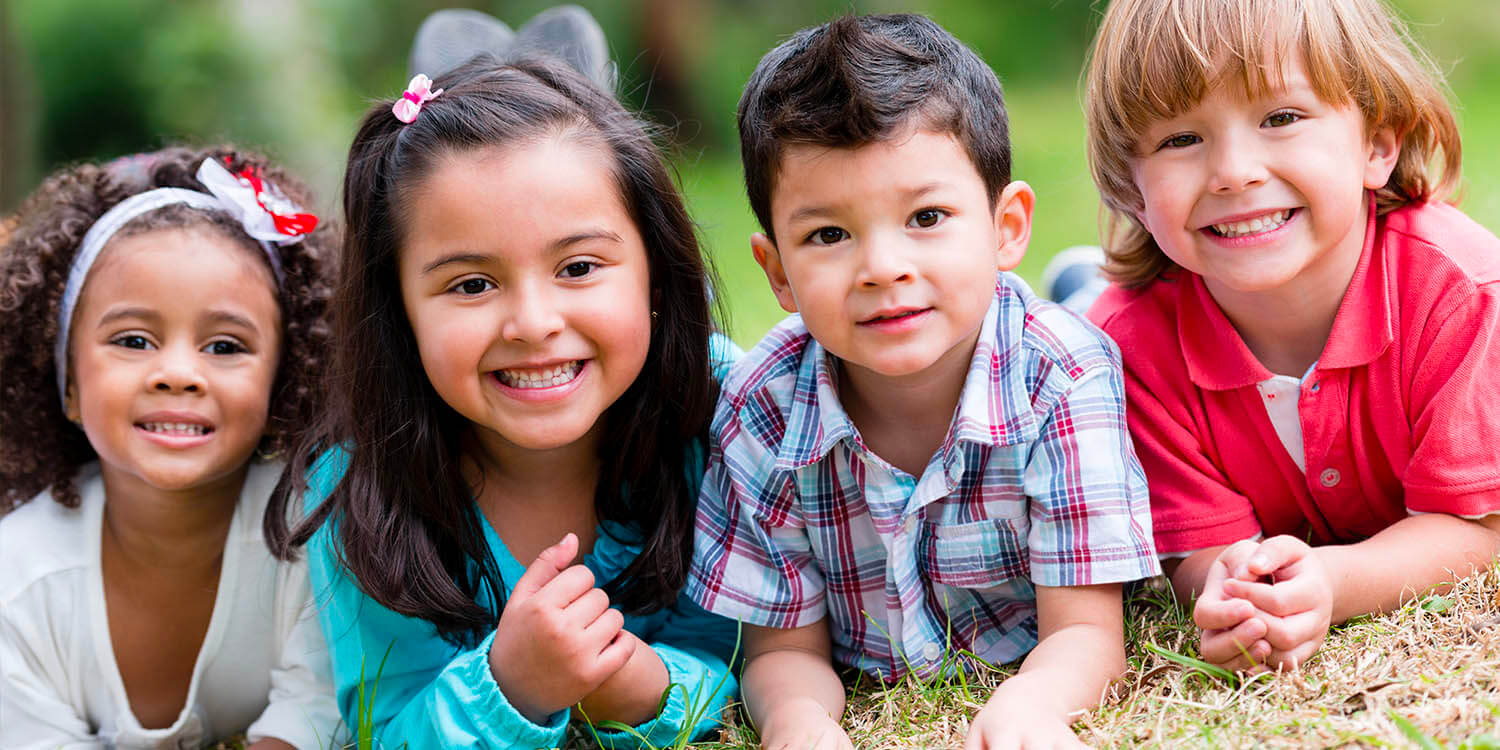 What's New At Jacobs Ladder
Introduction to the World Of School
Hands-on Experiential Approach to learning
Important Basics
Remote learning and prepping for September 2020
Since March 16, 2020 Jacob's Ladder has embraced an active program to provide our children with remote learning experiences. Through the technology of Zoom, live videos and YouTube we have offered our students unique programming. Daily lessons, music classes, Earth Day celebration, Healthy Heart curriculum, a donation program in honor of Mother's and Father's Day are just a few of the creative and meaningful activities we have sustained since Covid-19 came into our lives. We continue to work at maintaining a strong school-home connection.
Although our days continue to be filled with uncertainty we are planning for the future with hope and optimism. We look forward to the time when somehow life will once again "normalize". We are busily preparing our school for any and all modifications that will be needed in September 2020. As a licensed daycare center we work very closely with the Office of Children and Family Services and their continual guidelines to help us reopen our school in the safest way possible. Safety for both children, families and staff are of utmost importance.
OUR SERVICES
Flexible scheduling. Early Club. Late club.
Jacob's Ladder Preschool will provide a stimulating and safe environment for children ages 18 months (Watch Us Grow interactive class) through Pre-K. Run by Director Robyn Teigman 1993 – Present.
Preschool Education
Our program provides a creative, safe and stimulating environment for each and every child within a loving and nurturing atmosphere, allowing each child to develop individually and enjoy a positive attitude toward both himself/herself and school.
Our teaching staff is comprised of professionals with early childhood education and experience.
We have both indoor gyms and outdoor playgrounds, and a brand new arts and crafts center.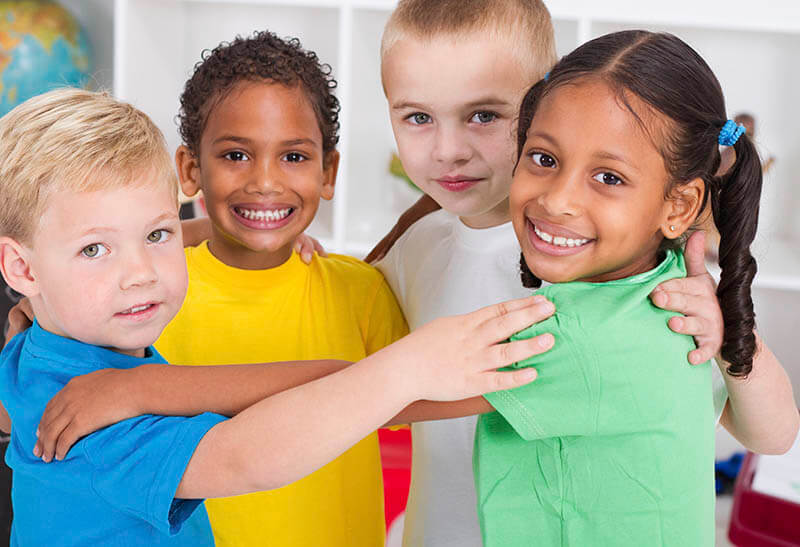 What We Do
How we Learn at Jacob's Ladder
We explore. We observe. We ask questions. We predict.
We integrate our learning experiences.
We reason. We hypothesize. We theorize.
ACADEMIC LEARNING
Colors and Shapes, Letter Recognition, Letter Sounds, Counting Skills, Number Recognition.
EXPERIENTIAL LEARNING
We learn best by hands on activities that incorporate all of the senses. Literature is incorporated throughout the curriculum.
MATH AND SCIENCE
We take nature walks. We enjoy cooking in our classrooms. We partake in science experiments and math games. We engage in water play and building activities with paper or plastic cups and magnets.
OUTDOOR PLAYGROUND TIME
Outdoor play is an integral part of every day, weather permitting, and encourages children's physical fitness, gross motor skills and intellectual development.
INDOOR GYM TIME
Indoor gym time is incorporated in the children's daily schedule including structured games and activities. We have three indoor facilities that are utilized throughout the school year. Gym time encompasses exercise and physical activity.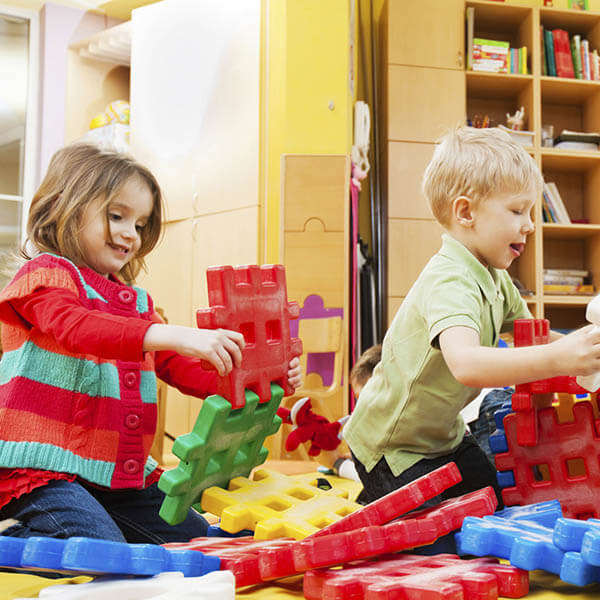 CLASSROOM ENVIRONMENT
We love to listen stories. We love to sing and dance. We love to laugh.
Early Childhood Center
We sing, we dance, we laugh, we read. Communication is a crucial and extremely important aspect of the preschool. Newsletters are sent home throughout the year to give parents an insight into their child's classroom. The director will provide information on a regular basis to inform the parents of anything that is newsworthy in the school.
What Parents say
"It's hard to articulate just how thankful I am for all you have done for my family but also for all your hard work every day. The environment that you have fostered at Jacob's Ladder is beyond special for so many reasons. Your approachability, empathy, kindness, investment in every child and warmth provide such a security blanket feeling for me and for my children. They love school! It is never a fight to leave the house and at the end of the day they beg me for 5 more minutes."
"How can we even begin to thank you for everything you and your amazing staff have done over the last three years? You have gone above and beyond your roles as educators and advocated for him and helped in ways our family will never forget. Thank you for making this OUR home away from home and for making our son feel safe and loved. We will miss our Jacob's Ladder family tremendously."
About Us
About our Preschool
Preschool is your child's introduction to the world of school. This first time experience is an important milestone in a child's life, as well as in the life of the parents. Jacob's Ladder provides a creative, safe and stimulating environment for each and every child. The strengths and weaknesses of each child are a major focus of our program.
Small Class Size
All of our classes comply with OCFS regulations. The teacher student ratio allows for individualized attention as well as group activities.
Safety First
Evacuation drills and shelter in place drills are conducted throughout the year. There is a security guard on the premise during school hours.
Activities
Calendar, Weather, Alphabet, Numerical recognition, Music, Story time, Yoga, Science, Snack time, Holiday celebrations
Our Philosophy
Our philosophy provides a hands-on, experiential approach to learning. It is our belief that children learn best by "doing". Our program provides a loving and nurturing atmosphere, allowing each child to develop individually and enjoy a positive attitude towards both himself/herself and school.
Outstanding Educational Programs
We provide outstanding teachers, educational programs and materials in a clean, safe, secure and attractive facility. Our facility includes an outdoor playground, as well as, a state of the art indoor gym to further enhance both gross motor skills and socialization.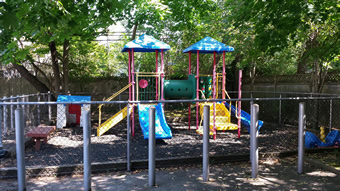 Visit Us Today!
For additional information about our school please contact Robyn Teigman, Early Childhood Director at 516-763-0235
Contact Us
Information
Jacob's Ladder
Call us (516) 763-0235
430 Demott Ave, Rockville Centre, NY 11570